For sheer musical theatre spectacle and an emotional roller coaster, it quite rightly remains the best show in town

Call 0844 482 5160 to book directly from the theatre or Buy Tickets Online
From Official Tickets Agents
Booking from
Saturday, 1 May 2021
Booking until
Wednesday, 30 March 2022
Running time
2 hours 50 minutes
Performance Times
| Mon | Tue | Wed | Thu | Fri | Sat | Sun |
| --- | --- | --- | --- | --- | --- | --- |
| | | 14:30 | | | 14:30 | |
| 19:30 | 19:30 | 19:30 | 19:30 | 19:30 | 19:30 | |
Les Miserables
Les Misérables is a legendary French historical novel by the writer and poet Victor Hugo, first published in 1862. Many think it's one of the finest novels of the 1800s. Set in early 19th-century France, it tells the story of Jean Valjean, a French peasant, and his quest for redemption. An emotional rollercoaster, it'll have you in tears of joy... and tears of sorrow.
Valjean is on parole, having just served a brutal 19 years in jail for stealing a loaf of bread for his sister and her child, both of whom were starving to death. He decides to break his parole agreement and start fresh, but the horribly persistent Inspector Javert just won't let go. Valjean is swept unwittingly into the revolution, and the group of young idealists he has hooked up with are forced to take their last stand behind a barricade in the streets.
The rousing, unforgettable show tunes come from the pen of the brilliant Claude-Michel Schönberg. The original French lyrics come courtesy of Alain Boublil and Jean-Marc Natel. And the English libretto is by Herbert Kretzmer. The London production has been on stage non-stop since October 1985 and is the second longest-running musical on the planet. Enough said – go see it!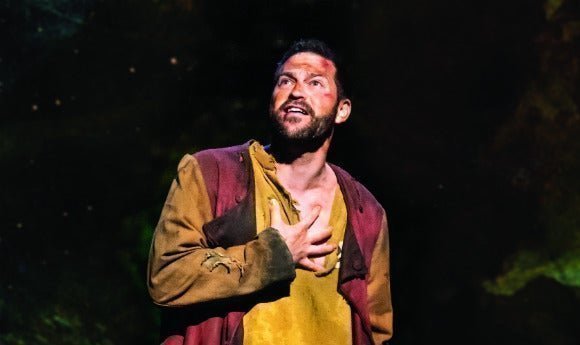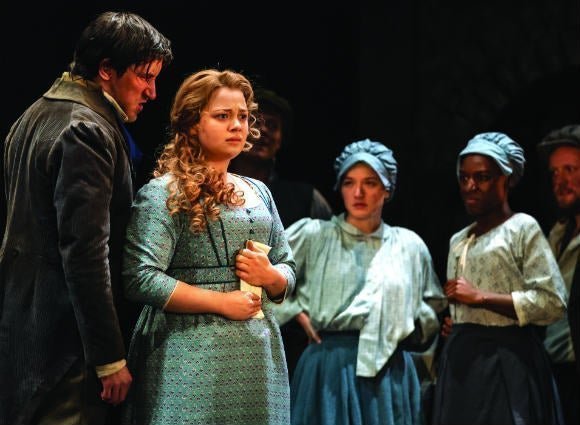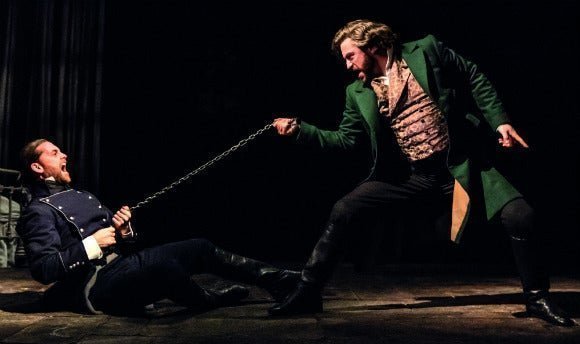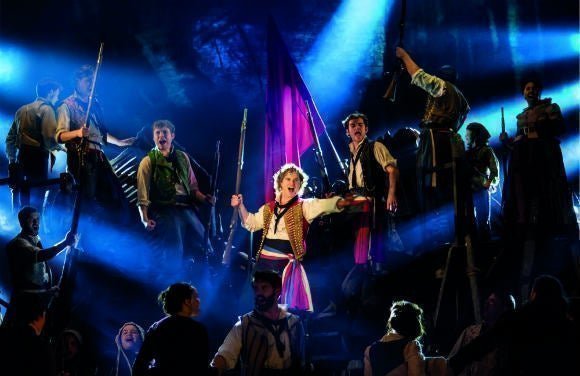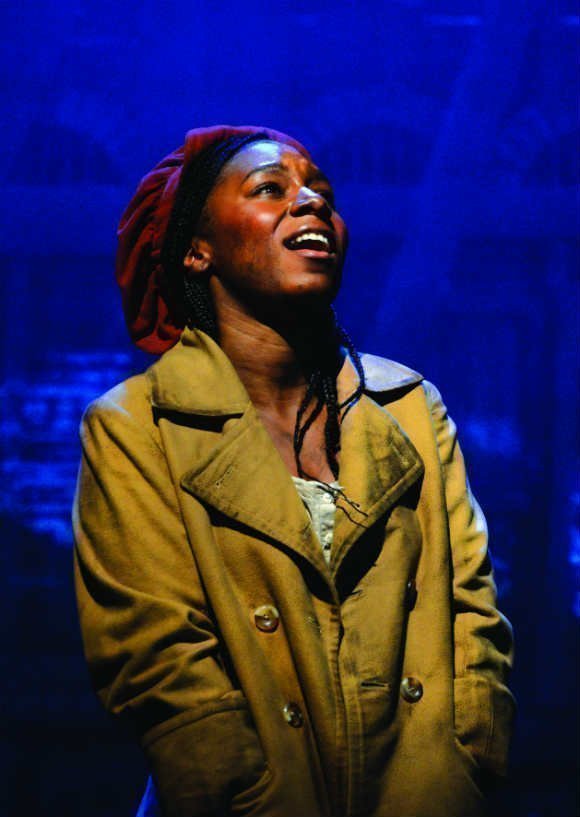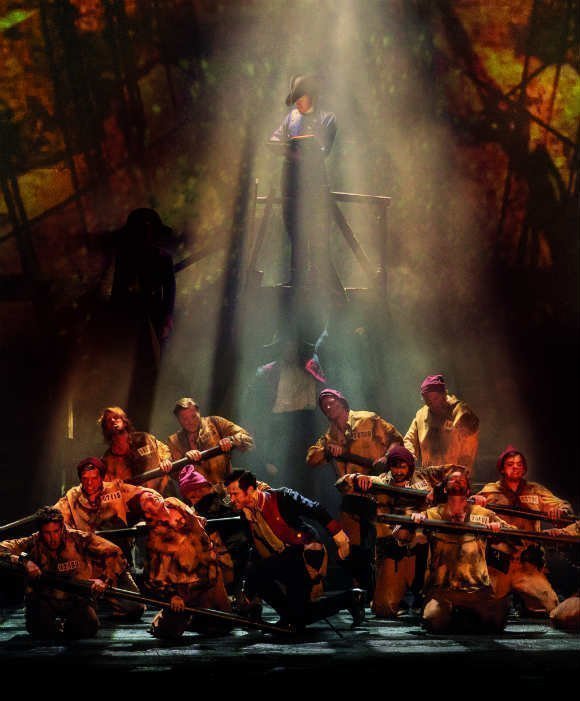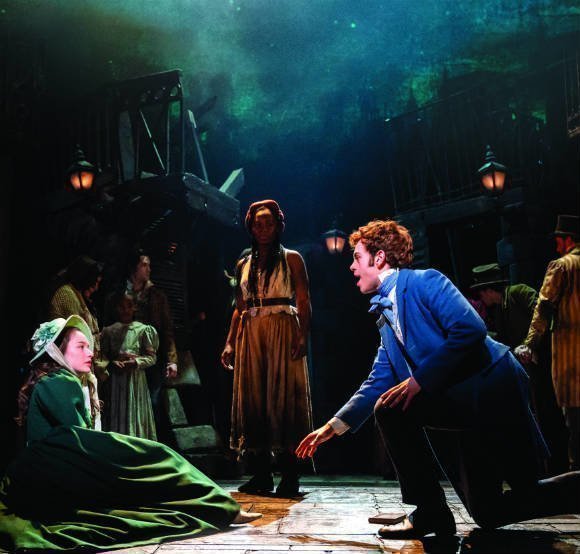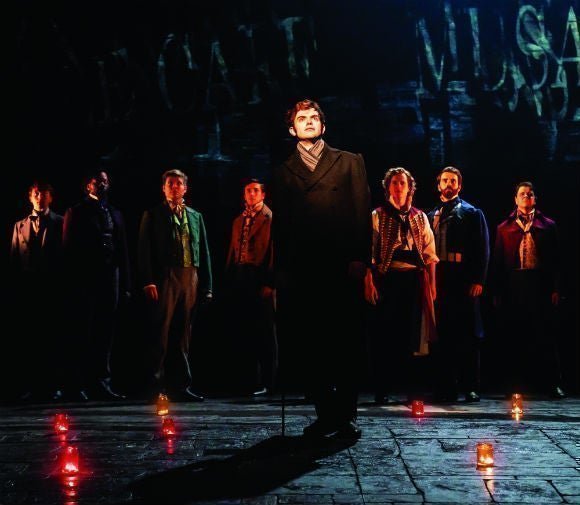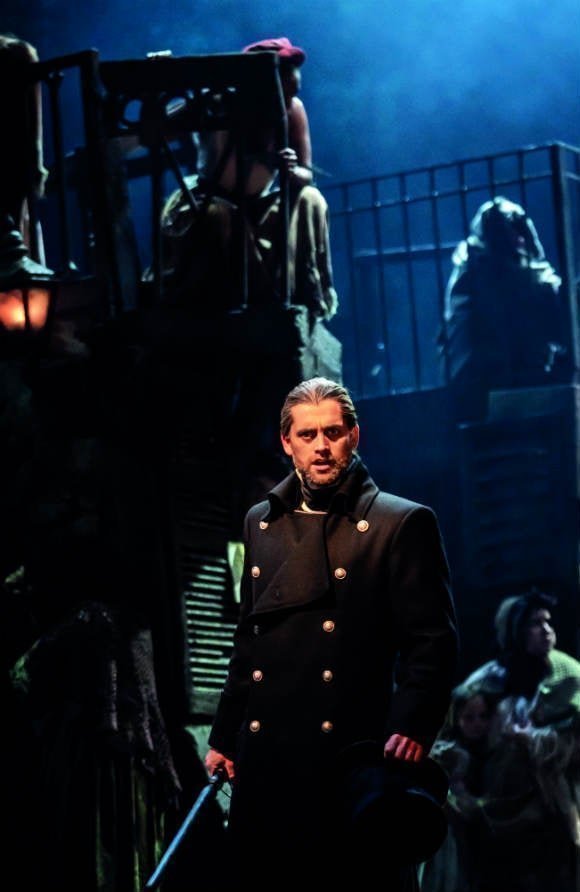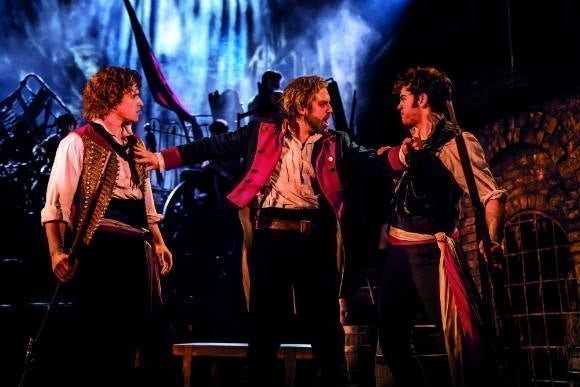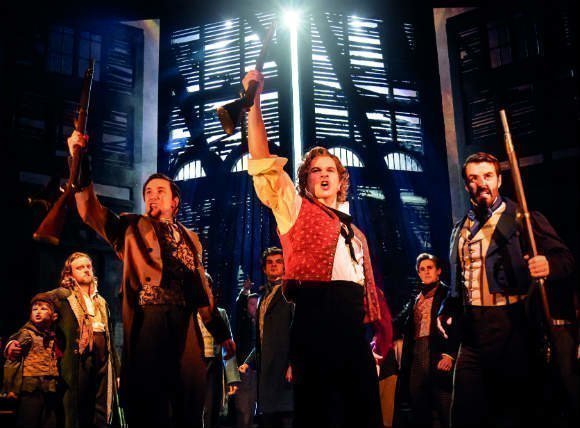 «
»
Audience Latest Reviews
Reviews Summary based on 1647 reviews
General:
What to expect
Acting:
Music:
Costumes:
Story:
Lighting:
Recommendations
Anyone:
Families:
Teenagers:
Young Couples:
Theatregoers:
Best Experience
We were fortunate to have obtained to seats in he front row or 2. Some of the banners were almost hanging over our heads. The actors and actresses were right in front of us. My family loves the songs.i I do not normally give uncoditionally good reviews but I can't think what could be improved about this experience. It is a while now - I am just sorting through some old emails - but I still remember it very clearly and I am not sure when I shall enjoy something so much again.
Jonathan, 26 Feb 2021
i cried like a baby
it was awesome , i had the worst seats in the house but the show was still amazing , great all round, was very moved by the story and the songs
anongentleman, 01 Mar 2014
Paul & Lisa @ Les Mis.
Good story line, with something for everyone .... Humour, romance, drama ...etc
Paul, 18 Feb 2014
Fantstic
The show was excellent the music the singing the passion, I would recommend this show to anybody from 5 to 95
Jean, 16 Feb 2014
Wonderful evening
The singing was amazing the stage changes wonderful shed a few tears. Most enjoyable.
Pearl, 13 Dec 2013
a wonderful afternoon
Went to see show as daughter wanted to see it but never was one of those must see shows. However came out with a completely different feeling. It had excellent performances and singing was out if this world. Watch out for the child performers as they are something special and will amaze you
maria, 11 Aug 2013
Fantastic
First time my boyfriend has been to a west end show and wasn't sure this would be the best choice of show and I wasn't exactly sure that I would like it either. But both of us came out abd couldn't believe how much we enjoyed it. Thoroughly moving show...!!!! If anyone is unsure please don't hesitate..
Aj, 02 Jun 2013
Outstanding musical in all areas
This was my third time of seeing it over a space of 15 years I took with me a friend who hadn,t seen it before and was a bit concerned that i had hyped it up too much but like me she loved it and we both agreed that we will go to see it again definitely.
Kathy, 02 Oct 2012
Fifth time for Les Mis!
This is the fifth time I have seen the show and continue to enjoy it as much as ever! The music is haunting and although the story is quite difficult to follow it all becomes clear at the end. The only complaint could be the queue for the ladies toilet and we missed a few minutes of the second half as were still in the queue!
Caroline, 08 Jun 2012
7th time to see Les Miserables and it just gets better and better
it is a brilliant musical for theatre goers to enjoy a deep story line. This isn't fir the faint hearted as there is a lot to keep up with. The songs make the musical as good as it is and the actors and actresses make that happen. I wouldn't recommend for children below their teenage years as it is a musical which requires a lot on understanding and concentration. I've seen this 7 times now and will continue for years to come. Highly recommend. 10/10
Sophie, 08 Jun 2012
25 Years in the Waiting
I have been wanting to see this show almost since it opened and have just seen it. I was certainly not disappointed. Everything about Les Miserables was as perfect a show can be.
Sue, 05 Jun 2012